About QACV
QACV was founded in 2001 and has provided quality assurance, compliance, and computer validation services to the life sciences industry for over 22 years. During that time period, all of QACV's business has been by word of mouth referrals and repeat work from satisfied customers. This website was developed by customer request to provide additional information about QACV and the services we provide.
QACV is successful when our customers are successful and we strive to provide personalized services that are effective, efficient, and value added. There are many ways to be in compliance and QACV's qualifications and experience will provide you with the recommendations that best fit your organizational needs. With skill sets in compliance, project management, six sigma, and validation, QACV offers a combination of unique services and solutions that will meet your regulatory challenges.
QACV will use….
EVERY OPPORTUNITY to provide high quality, cost efficient, professional, and personable consulting services to our clients.
EVERY OPPORTUNITY to meet and exceed our client's expectations and requirements.
EVERY OPPORTUNITY to provide right-sized and scalable consulting support to help clients of any organizational size to meet their objectives.
EVERY OPPORTUNITY to proactively identify and eliminate potential project issues.
EVERY OPPORTUNITY to be responsive to client needs, expectations, schedules and timelines.
EVERY OPPORTUNITY to provide appropriately trained and qualified personnel to support client projects.

Chris Wubbolt, M.S.
QACV Consulting
Chris has over 25 years experience in regulated industry and has provided compliance, quality assurance and computer validation consulting services since 2001. Specializing in computer systems compliance, including validation, as well as quality assurance activities such as auditing, training, and six sigma quality improvement processes. Prior to consulting, Chris worked at Hoffmann-La Roche, Aventis Pasteur, Johnson & Johnson, and Lancaster Laboratories in several compliance and validation functions, including Group Leader/Manager of Computer Validation, Product Complaints and Supplier Audits, leading and supporting both global and site compliance and validation efforts. Chris remains current in industry trends and requirements and frequently speaks or provides workshops at leading industry conferences and programs. Chris was a contributing member of the ISPE GAMP Laboratory Systems Special Interest Group, which published the Good Practice Guide "Validation of Laboratory Computerized Systems" and was a chapter chair and editorial board member for the DIA's recent publication "Computerized Systems in Clinical Research: Current Data Quality and Data Integrity Concepts." Chris has a Masters Degree in Quality Assurance and Regulatory Affairs and a BS in Physics and Computer Engineering, along with a Six Sigma Black Belt Certification.
John Patterson, M.S.E
Senior Consultant
John has recently joined the QACV Consulting team with over 30 years of bio-pharmaceutical experience in several different roles including engineering, technical operations, manufacturing, quality assurance and information technology.  Mr. Patterson possesses current skills in the development and deployment of quality management systems, risk management frameworks, quality auditing & governance and computerized systems validation including infrastructure qualification (including Cloud IAAS), application (MES) validation and GxP data integrity assurance. 
 
John also possesses significant experience preparing, managing and responding to IT & automation topics during GMP & GCP regulatory inspections. Mr. Patterson has also been involved with bringing cybersecurity to GxP systems and has been responsible for establishing an information security and data protection capability in his most recent role.   John keeps his skills current through regular speaking engagements at industry conferences, active involvement with multiple ISPE and industry SIGs and authoring/co-authoring of technical articles in leading industry publications including topics such as MES Validation (Institute of Validation Technology – IVT), Risk Management (ISPE Baseline Guide, Oral Solid Dosage Forms) and Bringing Cybersecurity to GxP Systems (Pharmaceutical Engineering Magazine).   John has a M.S. in Engineering from Purdue University and a B.S. in Agricultural Engineering from the University of Wisconsin-Madison.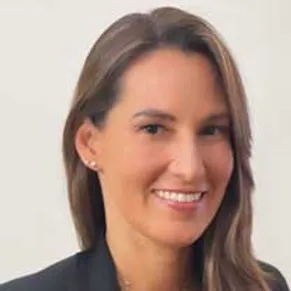 Erika Reategui
Sr. Director, Quality Assurance and Research Compliance
Erika is a highly experienced Molecular Biologist with a remarkable track record of over 25 years in clinical research, with several certifications as a Clinical Research Professional, Certified Community Health Worker, and Certified Clinical Research Contract Professional. With a strong background in regulatory environments, including FDA, MHRA, Health Canada, and EMA, Erika has consistently demonstrated exceptional expertise and knowledge in navigating the complex landscape of clinical trials, regulatory compliance, and drug development.

Throughout her career, she has focused on head and neck cancer research and early detection testing, accumulating over 13 years of experience in this field. In addition to her expertise in head and neck cancer research, Erika has extensive experience in early-phase and late-phase environments, including both GLP (Good Laboratory Practice) and GCP (Good Clinical Practice) environments. This expertise ensures that all research activities adhere to rigorous quality standards and regulatory requirements, guaranteeing the integrity and reliability of the data generated.

Erika also possesses a deep understanding of GMP (Good Manufacturing Practice) and GVP (Good Pharmacovigilance Practices) principles, acquired through four years of experience in these areas. This knowledge enables her to effectively collaborate with manufacturing teams and monitor the safety of medicines to ensure the production of high-quality and compliant pharmaceutical products.

Throughout her career, Erika has made significant contributions to the field of molecular biology and clinical research. She has authored numerous publications in peer-reviewed journals and has presented her research and findings at international conferences as an expert in the field.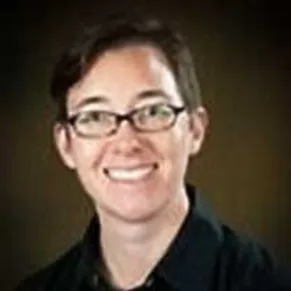 Erica Nastrom
Sr. Director, GMP Compliance
Erica is a skilled chemist and quality assurance professional with over 20 years of experience in the life science industry. In addition to her many years of experience in the laboratory and Quality Assurance management, she is a Certified Quality Auditor.

She is passionate about auditing, training, and continuous improvement. She has over 15 years of experience auditing and has a deep understanding of many standards, including FDA, EMA, MHRA, and Health Canada GMPs, ICH, ISO 9001, and ISO 17025. She has many years of experience as a quality control, method development, and validation chemist and is fluent in the requirement of global compendia, including USP, BP, EP, and JP. Additionally, Erica has participated in working groups to implement Data Integrity initiatives. With this varied knowledge set, Erica is a sought-after auditor for domestic and global suppliers of pharmaceutical products, components, and associated service providers.

 She appreciated the rewards of working with organizations to improve their systems through internal audits, compliance enhancement and remediation activities, and providing training to staff. She has developed and executed training programs covering quality management systems, laboratory techniques, and auditing. She enjoys developing staff proficiencies as part of inspection readiness exercises. Erica is a team player who embraces the importance of bringing cross-functional groups together to meet compliance goals.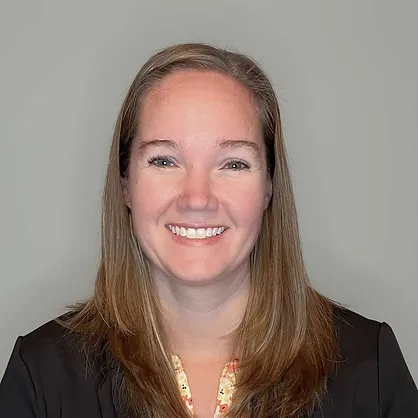 Angela Haan
Sr. Compliance Consultant (GLP)
Angela Haan, Senior Compliance Consultant (GLP) at QACV Consulting, provides GLP guidance, GLP compliance audits, study support, and data and report review support. Angela has a master's degree in pharmacology/toxicology from Michigan State University and RQAP-GLP certification from Society of Quality Assurance since 2013. Previously, Angela worked at Charles River Laboratory (formerly MPI Research) for 13 years. Her preclinical experience included roles as Research Technician, Report Coordinator, Quality Assurance Auditor, and Study Director. In 2019, Angela began working independently as a GLP consultant at Illuminated Quality Services and has worked in collaboration with QACV Consulting since 2021. She also has managerial experience in a GMP/GCP setting. Angela currently lives in Grand Haven, MI. 
 
Heather D. Baldwin, MPH
Manager Research Compliance
Heather has over 20 years of experience in clinical research, quality assurance, and project management across multiple indications. She is a multi-disciplined project and quality assurance manager specializing in Human Centered Design process improvement, change management, and limiting risk in project execution. 

Heather has managed projects at university hospitals, global drug and device sponsors, and global Contract Research Organizations (CRO) overseeing the operational components for several clinical trials. As a Global Clinical Project Manager, Heather ensured that studies were conducted according to the study protocol, SOPs, ICH/GCP and national regulatory guidelines, and study-specific manuals and procedures. She has led and directed project teams to ensure deliverables met project timelines. Heather has designed protocol, Standard Operating Procedures (SOPs), Clinical Monitoring Plans and other key study documents in Phase II-IV pharmaceutical, Class II-III device, and post-market surveillance trials while overseeing clinical monitoring activities, including remote monitoring and remote site management, and audits conducted by the sponsor and FDA. Heather has managed $25M+ trial budgets, grants & contracts, vendors, direct reports, and is certified in Change Management. She has developed study and regulatory compliance training programs and received an award for work optimization and increased efficiency/simplicity in clinical trial management.

Heather has presented at multiple conferences as an expert in project management and achieving quality assurance in clinical trials. Heather earned her Bachelor of Arts degree in both Psychology and Sociology and her master's in public health, with a focus on Social and Behavioral Sciences, from the University of Washington in Seattle, WA.
Marianne Barnes
Sr. Compliance Consultant
Marianne is a Cyber Security professional with 20 years of experience at Sanofi, a large global Pharmaceutical / Biotech organization. In 2019, she worked closely with the Global Privacy and Legal teams at Sanofi to create and implement a comprehensive program with tools and training to ensure employees, contractors and computer systems were in compliance with the Global Data Protection Regulation (GDPR).
Previous to this she led a team of 30 technical experts who were responsible for assessing and implementing security and quality controls to ensure that they were in compliance with regulatory laws (FDA, HIPPA, Sarbanes-Oxley and GDPR). She successfully implemented large Cyber Security and Quality programs that included:
Awareness training program for IT and End Users
Global Computer Security and Quality and Compliance policies and procedures, including annual review and updates
Computer Security Standards & Technical Guidelines for computer systems
Incident Response plans and exercises
Risk Assessments of infrastructure, operating and application systems
Third Party Risk Assessments / Audits of Computer Systems
Vulnerability Assessment and Penetration Testing
Since joining QACV, Marianne has led the efforts in the following areas:
Application Security Assessments and remediation activities
General Data Protection Regulation (GDPR) and Privacy assessments and remediation activities
Developed and deployed training and awareness programs for the General Data Protection Regulation (GDPR)
Plan, conduct and report results of Computer Systems Validation activities and gap analyses.
Plan, conduct and report results of Computer Systems audits, including audits of distribution centers; trial master files; contract manufacturers and PETNET solutions.
Implemented an improved Computer Systems Compliance program, including Computer Validation for computer software companies
Led the development of remediation plans for observations which were identified through internal or external audits
Audited critical suppliers including medical device, pharmaceutical, packaging, inventory, software and service providers against USFDA 21 CFR, ISO 13485, ISO 9001, ISO 17025, ISO 27001 and ISO 27701